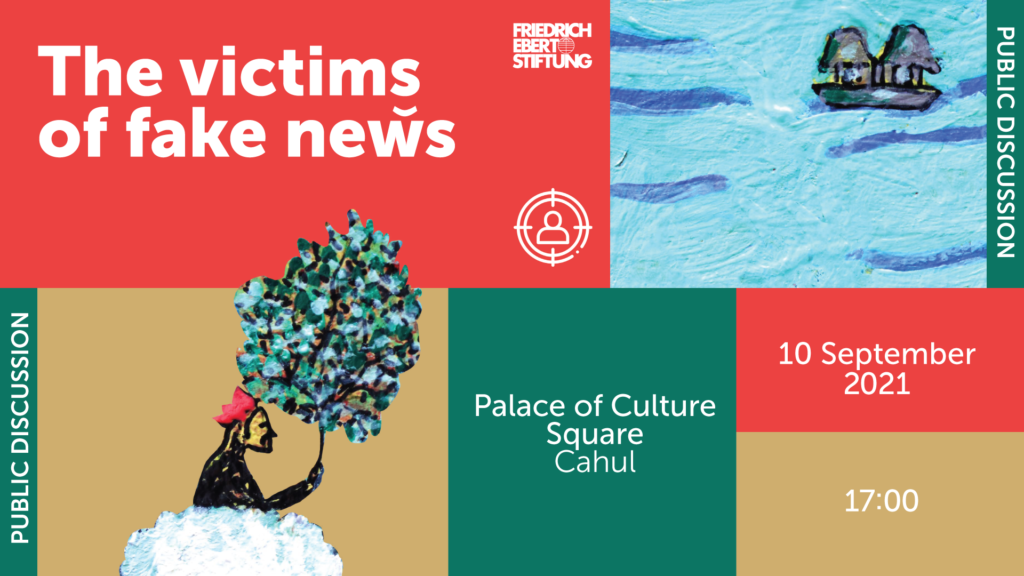 Palace of Culture "Nicolae Botgros"
*Only in Romanian language
Mila Corlateanu - Deutsche Welle Akademie and Youth Media Centre
Lilia Zaharia - Editorial Coordinator at the Independent Press Association and Stopfals.md portal
Vitalie Hotnogu - Journalist
Fake News is already a globally known and debated topic. New technologies bring with them a huge potential to falsify information, to falsify a reality that can cause a lot of problems. What are the current forms of misinformation and, more importantly, who are the victims of this information machine?