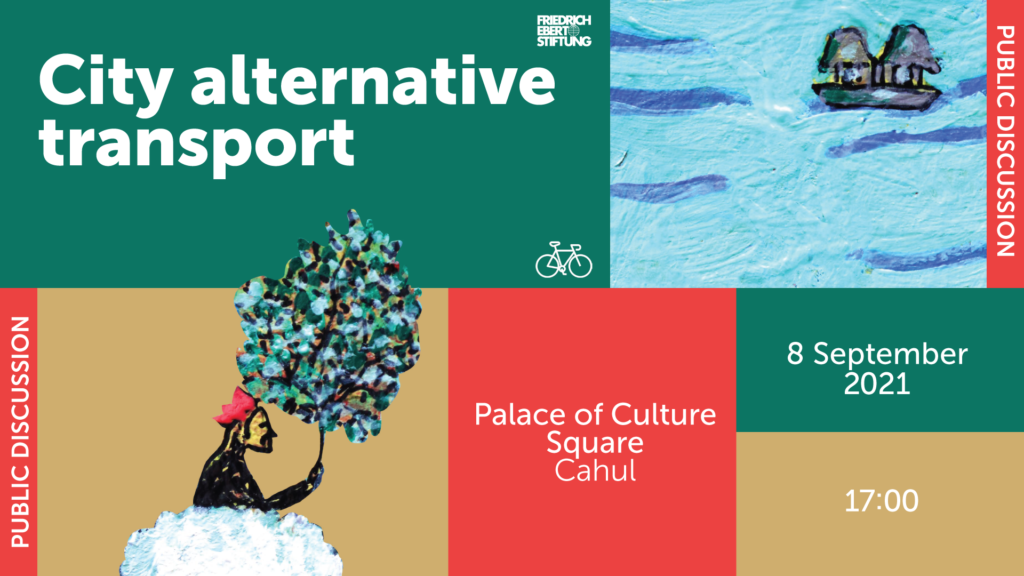 CITY ALTERNATIVE TRANSPORT
Palace of Culture "Nicolae Botgros"
*Only in Romanian language
Nicolae Dandiș - Mayor of Cahul
Radion Gavriloi - Working Group for Alternative Transport
Arne Gielen - Niew & Verbeterd
Our cities are increasingly confronted with accelerating car growth, which leads to infernal traffic and increasingly difficult travel. Public administration institutions, specialized institutions, urban planners and various specialists are looking for new solutions to improve traffic. We are trying to discuss and see what we can do in this regard for Cahul: what would be the alternative transport solutions in Cahul?